York Mills Vinyl Printing
VIEW GALLERY
Made 2 Measure Signworks offers a complete collection of vinyl printing services for banners, wraps, signs and several other things!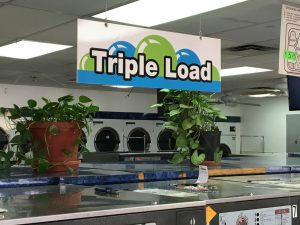 Regardless of whether you are searching for a cohesive fleet vehicle wrap, a vinyl film for your firm's windows or a show banner, or you want to stick a huge branding statement on any surface; we have what you are looking for. Our specialized vinyl experts are waiting to help you achieve your ultimate vinyl branding requirements.
From vinyl messaging to banners, our York Mills staff members who are dedicated vinyl printing experts can give you the perfect material for your needs and help with the design, fabrication and proper installation to make sure that the end product looks appealing and professional while being an exact reflection of your brand.
Call Made 2 Measure Signworks today at (647) 699-7654 for a Free Consultation with a Vinyl Printing Expert!
Vehicle Wraps and Graphics.
Printed vinyl wraps will not only increase your companies brand recognition but also enhance consumer confidence and their perception towards your company. If you own a company where you offer services for clients while they are at home, for instance, cable installation company, some individuals might be reluctant to allow you to enter their homes. With vinyl wraps, customers are more comfortable when working with you and they will believe that you are who you claim to be.
Some of the common vehicle wrap services we have in store are:
Advertisement wraps for cars are becoming more popular across all the industries, and some of the most common companies using them extensively are the plumbers, handymen, repair technicians, delivery cars, landscapers and dry cleaners among others.
We believe that everyone can benefit using well-designed vehicle wraps. Regardless of whether you want a wrap covering the entire vehicle's body, wraps for your fleet or just a couple for your cars, Made 2 Measure Signworks offers the perfect vinyl signs and graphics for your particular needs.
Vinyl Products For Any Surface.
Automobiles are not the only method that vinyl can be utilized to advertise your company, boost your visibility and enhance your client's experience. Made 2 Measure Signworks offers printed vinyl solutions for all parts of your business, ranging from the walls to the windows, tables, floors and just all the smooth surfaces such as tiles, wood, carpet, plastic and so much more!




The number of companies using vinyl to promote their brand and business is increasing with each passing day. Used in lobbies, windows, and conference rooms, these huge, effective vinyl signs can have a significant effect on your visitors. They are hardy and resistant to dirt, traffic and cleaning, something that makes them a perfect option for areas that experience a lot of traffic.
Promotional Banners.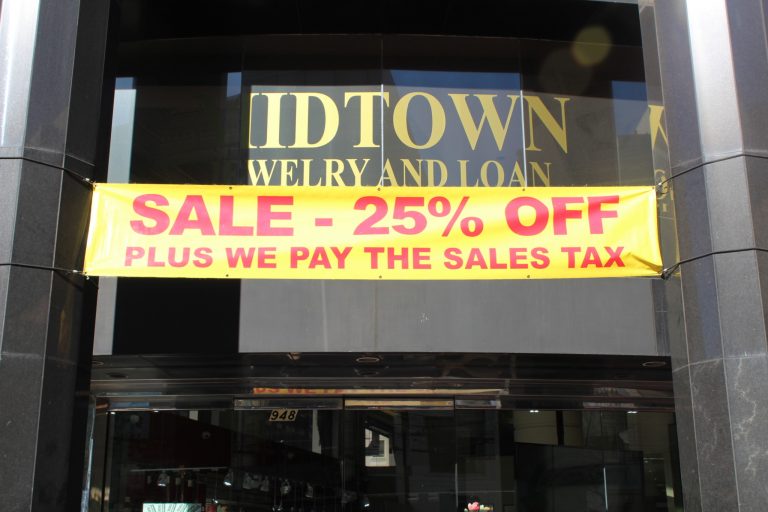 Banners can be useful in a wide variety of applications. They are most commonly used for business promotion purposes. Promotional banners are utilized for both indoor and outdoor purposes to either lure your visitors to an event or to help them in trying to locate a specific area. Sticking banners and retractable ones are the usual types for indoor applications for instance during tradeshows, while the hardy ones are best suited for outdoor purposes.
Made 2 Measure Signworks understands that the quality of your banners has a significant impact on your ability to attain your business targets and the only type of banners that support those goals, are professionally crafted ones. As a local sign company, we will deliver the products and marketing materials that will help you do just that!
Banner Support Structure.
With respect to the way you wish to display your banner, you will require some kind of hanging devices such as grommets or a different banner supposed structure. Your banner may need both. During the consultation session we have with you, we will ask your intended purpose and placement of your banner and make sure that we put into consideration all the support structures needed in the quote. We have several ways of displaying your banner and will be extremely glad to go through the available choices. Stop by our local sign store and check out samples of various banner material and support structures.
Custom Printed Vinyl Company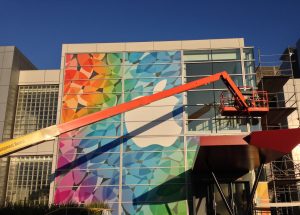 As an all-inclusive service York Mills, ON vinyl signs and graphics store, we deal with all the aspects of your project. Beginning from the free consultation, we take note of your requirements, targets, and ideas. This puts us in a perfect position to give you informed advice on the suitable vinyl products for your set budget and application. We understand that options are aplenty and we can assist in reducing these options, giving you the few ones that are perfect for your specific needs.
We give extensive design services for all your graphics and vinyl signs, working arm in arm to ensure that we come up with something you wanted. We have an option of modifying the existing brand guidelines or could even begin from zero if you do not have something tangible in your mind. The moment you give the green light to our final design or fabrication experts step into the fray and work to produce the wraps according to your desires.
For most of the vinyl products we have for you, we also offer installation services to make sure that they do not have wrinkles
Free Vinyl Printing Consultation.
Made 2 Measure Signworks is your partner for amazing, professional York Mills vinyl wraps for your firm. We anticipate showing our value to you, and becoming your ultimate signage partner for all your associated needs.
Call Made 2 Measure Signworks today at (647) 699-7654 for a Free Consultation with a Vinyl Printing Expert!