Scarborough Township Indoor Signs
VIEW GALLERY
No matter what type of Scarborough Township business you run, the right indoor signs are essential for growing your business, increasing customer satisfaction, and keeping your employees safe and motivated.
Choosing the best indoor signage blend can be confusing. There is a myriad of options to consider, such as your business goals, legal requirements, how your customers will navigate or utilize your facilities. Made 2 Measure Signworks has worked with every industry, and has the experience and knowledge required to help you control the flow of traffic through your business, how to craft signs designed to keep your employees safe and motivated, and ensure that your brand is received in a positive way.
Every business is different, and not all locations can utilize the same signage solutions. Made 2 Measure Signworks will visit your facility to conduct an on-site evaluation to help us better understand your physical location, space, and intended use. This allows us to make effective recommendations to help drive traffic, ensure employee safety, and ultimately help you grow your bottom line.
Call Made 2 Measure Signworks at (647) 699-7654 for your Free Consultation!
Interior Signage For Office Buildings
Office buildings often house several different business or multiple offices within one building. Ineffective signage will lead your guests to the wrong location causing various issues, not to mention the frustration your customers will feel as they attempt to find you. Conversely, effective signage can help guests and clients navigate your facility easily, and if you have a front door employee, free them up to answer more difficult and time-consuming questions, while your signage provides the more common information that a visitor may need.
Your indoor signage is ideal for directions, room identification, wayfinding, and so much more. With the correct placement, these signs will intuitively lead a guest to their destination, alleviating any stress they may have when in a new location with minimal support.

gallery 3


Indoor signage is also an effective branding tool when used correctly. Logo signs, wall murals, floor signs, and informational signs can all be utilized to share brand information, company history, and the products or services you provide. Many businesses have found the value of utilizing multiple signage elements to help create a cohesive branding environment.
Retail & Restaurant Indoor Signs
Retail and restaurant establishments often use signage for promoting products. That doesn't mean that your indoor signage can't reinforce your brand as well!
Made 2 Measure Signworks crafts beautiful menu boards, hanging banners, product displays, floor vinyl, and point of purchase signage that can reinforce your brand throughout your facility for a professional, cohesive look. These signage solutions can be customized to fit your brand and business personality with fonts, colours, and logo's designed specifically for your business. Our signs are an attractive, effective way to help your customers navigate your business, find the products they want, or the departments they're looking for.




Our mission is to create intuitive signage solutions that target customer expectations and help you present the best front to convert potential customers as well as retain current ones.
Signs for Warehouses & Manufacturing
Not every business is open to the public, but that doesn't mean that signage doesn't play a significant role in how that business operates. Signs play a huge role in keeping employees safe, reminding them of safety procedures in specific locations, offering insight into the company's history, and even helping to motivate and increase employee morale. Made 2 Measure Signworks is here to create signage solutions to help you do just that.
Wayfinding signage, safety signs, indoor banners, and wall murals all work towards growing and supporting your business goals. Through reduced injury and an enjoyable working environment, your signage elements can play a significant role in overall employee satisfaction and improved quality of work.
Made 2 Measure Signworks is your go-to partner for all of your business signage needs. We employ a customer-driven staff to provide superior support, assistance, and guidance for all of your needs and goals.
Cohesive Interior Signs for Business
When building name recognition and promoting your brand, consistency is key. Cohesive signage elements provide you with an impactful, effective way to promote your marketing message and brand throughout your facility. This allows you to obtain the repetition needed for your brand to take hold in consumer's minds. The right signage blend also provides those consumers with a professional image of your business, who you are as a company, and what they should expect each time they do business with you.




From attractive lobby signs, ADA signage, Accessibility for Ontarians with Disabilities Act (AODA) signs, indoor banners, window signs, and point-of-purchase signs, our design team will assist you in conceptualizing the perfect interior signage blend utilizing your existing colours, styles, and fonts. If you don't have any guidelines already defined, we can help create those for you, including a style sheet to utilize moving forward!
Every Indoor Sign Your Business Needs!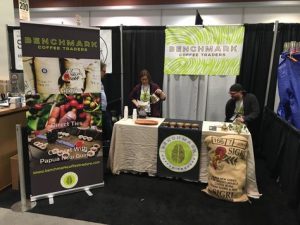 Made 2 Measure Signworks is your local Scarborough Township, ON provider for impactful, attractive indoor signs and graphics.
If you need a single vinyl sign or graphic, or an entire collection of signage elements for one or more facilities, Made 2 Measure Signworks is here to create the right signs for you.
Your business and the environment are equally important to us. That is why we use environmentally sustainable methods and materials whenever possible when crafting our high-quality interior signage products.
Our indoor sign services include:
Do you want to take your business to the next level? Made 2 Measure Signworks can help you bring your brand outside with cohesive exterior signage, vinyl signs, vehicle wraps, custom signs, and any other business signs you need!
Full-Service Interior Sign Manufacturers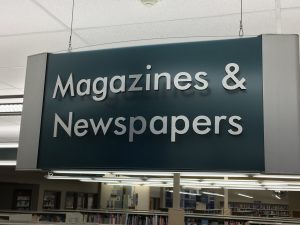 Made 2 Measure Signworks is a full-service Scarborough Township signage company, handling every aspect of the signage production process. During our initial consultation, we will discuss your facilities, goals, branding guidelines, and your ideas for the finished signs. Once we have a solid understanding of your signage needs, brand, business personality and goals, we will draft a proof for you to review. Once everything is in-line with your desired style and fits your business personality perfectly, we move your project to the fabrication phase.
Using our state-of-the-art facility, we craft your signage using high-quality materials, cost-efficient production methods, and our years of experience and skill. Once your project is complete, we inspect the final product to ensure that it meets not only your standards but ours as well.
Once your project has been completed, it moves on to the installation phase. Some of our signage can be self-installed, however, for the more complex signs, we recommend our team of professional installers to complete the job. After all, a sign that isn't correctly installed loses its effectiveness. Our installation team will ensure that your sign is properly fastened, all components secured, and stays in place for as long as you desire.
Free Expert Indoor Sign Consultation
Our goal at Made 2 Measure Signworks is to provide you with excellent customer support, superior indoor signage solutions, and a partner that you can rely on for all of your business signage needs. If you're not happy with your sign, we aren't happy with your sign. We hold ourselves accountable for every sign we produce and take every effort to make sure the signage you receive from us does exactly what you need it to do, every day!
Call Made 2 Measure Signworks at (647) 699-7654 for your Free Consultation with an Indoor Signs Specialist!