Toronto Trade Show Displays
VIEW GALLERY
Is your company going to attend a Toronto expo, convention, tradeshow or conference soon? Made 2 Measure Signworks has all of the tools, experience, and resources that are necessary to create the best exhibits, displays and tradeshow booths that will help you succeed!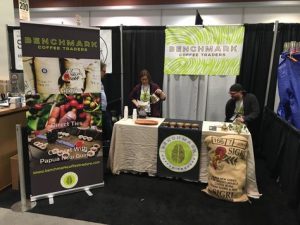 We can create professional and exciting tradeshow exhibits, as well as displays, regardless of what you request. To be impactful at any of these events, you need to educate and also excite potential investors or buyers by professionally presenting your products and services.
The investment that you will make into traveling to tradeshows can be significant as it will include the cost of attendance fees, lodging, travel, and other potential costs. If you want to get the best possible return on investment, you need to have the best displays.




The tradeshow booth that you bring is the key to your success. It must be professionally designed, helping your employees sell your services and products. We will create all of your displays and tradeshow booths so that it will be easier to close deals.
Call Made 2 Measure Signworks at (647) 699-7654 for your Free Consultation with a Trade Show Design Specialist!
Best Trade Show Display Elements You Need
Regardless of what you need for a tradeshow, we can customize what you are requesting, including your tradeshow booth, and include elements such as:
We have many Toronto tradeshow exhibit designers that will be able to help you by sourcing structures and providing you with display elements and graphic elements that will help your business succeed. We hope to become the only partner you need to prepare for any, and all trade shows that you attend!
We Are Trade Show Booth Customization Experts
If you utilize the core marketing practice of attending trade shows regularly, you know how difficult this can be. You will likely wear out many of the elements and exhibit displays that you bring. You may also have different products every time you go, which means new ones will need to be made and customize.
We can provide your company with customizable elements and unique displays that will help you target your audience, prominently displaying all of the proper information about what you are offering. No matter how many you go to, if you need any customization at all, we are prepared to display your brand prominently and help you get more clients.
We Will Become Your Trade Show Organizer Partner
Are you a business, or tradeshow organizer, looking for a company that can provide you with displays and event signage that will attract attendees to these events?




Made 2 Measure Signworks is your local partner, and can design every graphic element that you need to attract people attending these events, helping you succeed at each event that you attend.
Made 2 Measure Signworks is your source for attractive and durable tradeshow displays, exhibits, and tradeshow booths that will get you noticed like never before! We will ensure that you will succeed by creating the perfect display for your events that will promote your business's brand.
Free Tradeshow Display Consultation
Made 2 Measure Signworks creates attractive, eye-catching, and durable trade show displays, booths, and exhibits to gets your brand noticed! We are dedicated to making your next Toronto, ON trade show a roaring success and look forward to creating the perfect display for your business, brand, and event.
Call Made 2 Measure Signworks at (647) 699-7654 for your Free Consultation with a Trade Show Design Specialist!