Toronto Channel Letters & Dimensional Lettering
VIEW GALLERY
Are you a Toronto business looking for channel letter signage to promote your business? Then look no further.
At Made 2 Measure Signworks we have experienced and highly trained signage experts who are capable of creating the perfect design for your channel letter sign. Our design experts don't make use of cookie-cutter solutions. Instead, they take the time to find out exactly what your business needs are and the location of the potential sign before creating the perfect solution for you.
Channel letters can be seen everywhere; on the facades of industrial buildings, in commercial offices, strip malls, retail shopping centers, and local businesses. They are versatile and flexible and can be customized to meet any brand guidelines or design choices. Channel letters can are utilized in illuminated signs, flat dimensional signs – or completely custom-designed to suit your unique business requirements.
We are your local Toronto provider of quality business signs with fast turnaround times and prices that suit your budget.
Call Made 2 Measure Signworks today at (647) 699-7654 for a Free Channel Letter Sign Consultation!
Storefront Channel Letters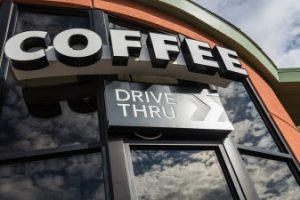 Illuminated channel letters are one of the most effective and economic-friendly signs you can invest in. These 3-dimensional channel letters can be custom designed and manufactured in a wide variety of styles to best display the image or message you are trying to convey. LED lighting provides an energy efficient source of illumination that is environmentally friendly and requires little maintenance.
Storefront channel letters such as numbers, symbols, or images are individually formed and cut before being secured to a backing frame or flush-mounted directly to the front of a building. Flush-mounting is the most common type of mounting for front-lit channel letters, but they may also be attached to a raceway. A channel letter sign may feature a protective acrylic color or transparent top to cover the channel. A rectangular raceway sign mounting structure also serves to enclose the electric components and wiring of the signage.
Dimensional Letters
Dimensional signs make a powerful impression, and dimensional cut letters can make your message stand out. They can be fabricated from acrylic, PVC, metal, or wood materials. Dimensional letters come in many different styles, fonts, and sizes. The thickness of the material will determine how dimensional the sign appears, from flat to several inches thick.
At Made 2 Measure Signworks we create striking dimensional letter signs to match your business image and promote your brand in a durable, high-quality fashion.
Dimensional signs are most suitable for Toronto shop fronts, reception areas, office lobbies, restaurants, indoor lobby signs, and shopping malls.
Back-lit & Illuminated Signs
With the addition of LED lighting, channel letter signs can stand out and be noticed at any time of the day and in any weather conditions. When used as outdoor signs your message will be visible from far to attracting customers to your business. And indoors your sign will outshine the competition. A back-lit channel letter sign can make a big difference in the way you project your business that will serve to attract more customers.
At Made 2 Measure Signworks we handle all aspects of the design and manufacturing process, including safe installation and maintenance. Backlit and illuminated signs are perfect for any business that stays open late such as gas stations, coffee shops, restaurants, nightclubs, theaters, and bars.
Free Channel Letter Sign Consultation
Our dedicated professional team is here to produce the best quality custom made signs that will be perfect for your particular business needs. If you are looking for a Toronto, ON long-term signage company who will assist you with all your signage needs with professional service and quality materials, we would like to offer you our services.
Call Made 2 Measure Signworks today at (647) 699-7654 for a Free Channel Letter Sign Consultation!